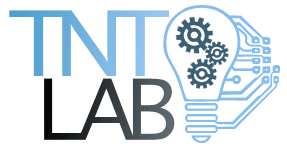 The TNTLAB (Testing New Technologies in Learning, Assessment, and Behavior), headed by Dr. Richard N. Landers at Old Dominion University, conducts research and works with organizations to understand the role and potential of the Internet and related technologies to improve work. This research is conducted through the lens of industrial/organizational (I/O) psychology, which is the science of workplace behavior.  We incorporate rigorous experimental and psychometric methods to address questions of interest, which involve a range of technologies, including big data, gamification, virtual reality, video games, handheld devices (e.g., smartphones), online social networking, and web-based training, among others.
Through TNTLAB, Dr. Landers trains Ph.D. students and undergraduates in this research area and I/O psychology more broadly. If you are interested in becoming a part of TNTLAB in either of these roles, please see this page.
If you are interested in learning more about TNTLAB research, please see our Research Areas to learn more.
Project Resources
Some of our projects have produced Internet resources which you can access via the links below: