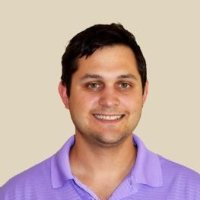 About: I am a fourth year doctoral student at ODU studying IO psychology. I graduated from Colorado State University in 2014, where I researched swift-trust outcomes of teams who were introduced via the virtual environment within Minecraft. Before my undergraduate education, I worked in a variety of work settings–including a steel tube plant in Pennsylvania–but mostly worked in the service industry as a server and bartender. I always enjoyed learning how different positions in an organization work together as a cohesive unit; I was especially interested in training new employees and observing the many different approaches to training, on boarding, skill-development and promotions. I enrolled in the College of Business at Colorado State to gain a more holistic view of modern industry. One of my instructors mentioned a background in IO psychology, which inspired me to make an office visit. She gave me an IO textbook to borrow, and after reading through it in a few weeks, I knew I had found my niche. While developing the research background necessary to pursue a career in IO, I became fascinating with virtual work arrangements and the ever-improving technologies used to conduct global business. It quickly became apparent that the competitive, trendsetting landscape of modern economy leads many organizations to implement workplace technologies without taking the time to fully research and understand all the consequences and implications to employees and to the work process. Having found an academic adviser, Dr. Richard Landers, with similar research interests in workplaces and technology, I now am able to fully focus my intellectual curiosity on these topics while I develop the scientific skillset necessary to my future. At the TNTLAB, we investigate modern workplace technologies, with the purpose of creating meaningful and practical knowledge for scientists and organizations.
I am a member of SIOP, APA, APS, VPA, and SHRM. In my spare time, I enjoy running, travel, playing with my dog Tracer, reading and watching science fiction books/movies, playing video games, golf,  and cooking with my wife. I love the outdoors and jump at the opportunity to go hiking, camping, snowboarding, beach-napping, etc.. I love meeting new people and hearing new ideas, so feel free to contact me using any of the information listed below.
Research Interests: My research interests generally center around innovative selection methods. I am interested in gamification, data science, and technology, and using those tools to help organizations achieve their goals. I am particularly interested in mixing technology (e.g., machine learning, interactive media) with scientific theory (e.g., individual differences, intelligence theory, personality theory) in order to match applicants and organizations. I believe that recent societal advances in access to information can help level the playing field, in terms of identifying and recruiting non-traditional applicants who have the necessary traits to succeed.
Contact Info: Office: Mills Godwin Building 226, Norfolk, VA, 23529
Email:  acollmus@odu.edu  |  Cell: 724-494-6967
Other:       LinkedIn             |    Vita